Bill Marles
2022–2023
President
Bill joined Rotary Adelaide West in 2009 and was an active part of the committee alongside Rotary Adelaide South members to forge the highly successful merger of the two Clubs in March 2020 to launch Rotary Adelaide Central.
His professional career is in marketing, having worked in his family's Graphic Design and Marketing business Katron Creative ( www.Katron.com.au ) since the mid-1980s. Today in particular assisting numerous businesses, schools, not-for-profits and clubs across Australia with their websites and online marketing strategies.
Between 2000 and 2012, he also voluntarily served on the Adelaide CBD's Grote Business Precinct management committee, including four years as Vice President and three years as President. He's still active with Grote Precinct Assoc to this day.
Since joining Rotary in 2009, Bill has helped run the Glen Miller and Brilliant Broadway charity fundraising concerts, was instrumental in taking on board a Saturday morning Arthritis SA Book Shop plus a host of other club projects and marketing functions. In 2015, he was a driving force in launching and running our Club's annual Motor Bike Expo & Swap Meet fundraising event.
In July 2013, he was inducted as President of Rotary Adelaide West, and was only the second person in the Club's half century to perform a two year, back-to-back term of President.
Consecutively, he held a Rotary District 9500 management role as Chairman of District Marketing and Promotions Committee.
He thoroughly enjoyed his time for 2 years working with 2012/13 District Governor Marie Dorrington on her March 2013 Bendigo District Conference Committee assisting with marketing and delegate registrations.
Bill has also launched the website you are looking at now and acts as one of a few people who administer the content on this website.
His wife Michelle and daughter Brittany also enjoy being involved with and supporting the work of Rotary.
Outside of Rotary, Bill is highly active as a Jump Judge across numerous South Australian local and regional Equestrian Cross Country events, plus the annual Adelaide International 3 Day Event in the East Parklands and the Melbourne International Equestrian event also held annually.
Travel and Gardening are relaxation passions away from computers, as too trips to the beach with family and friends or walks through the Adelaide Hills.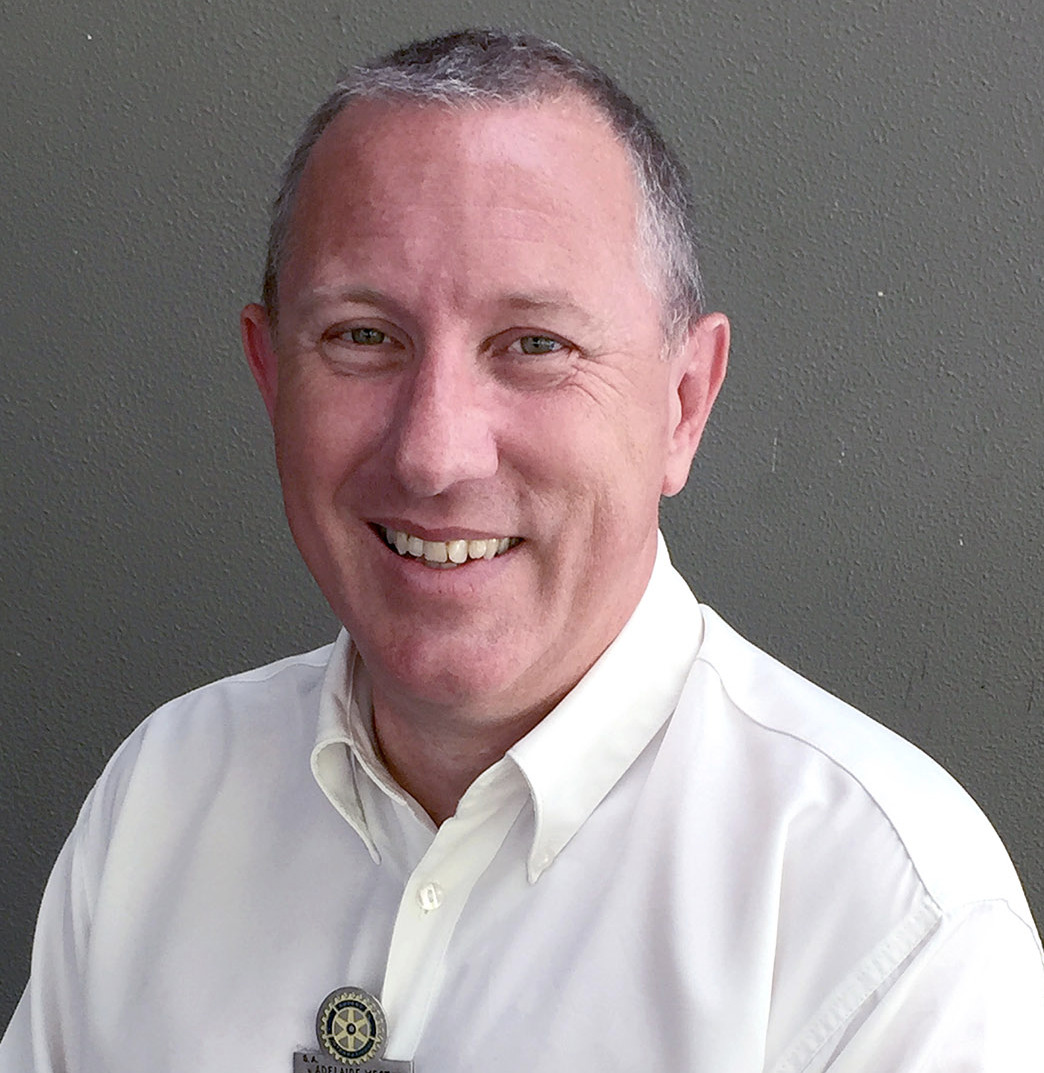 Phone:

8231 0636 (wk)
Mobile:

0410 523 106